What WordPress theme is that?
Surely, there are times you come across certain websites that are so beautiful that you just want the same theme for your own website. We've got folks who've bookmarked so many such websites but could never really figure out the theme that was being used.  Honestly, finding the right WordPress theme can be a real challenge. It's not because the themes aren't good but there are so many out there that you're simply spoilt for choice.
Looking through the source code of a website is one way to find the theme of a WordPress website but unfortunately site owners change or modify this for security reasons making it difficult to identify the theme.  Another cool way of finding out the WordPress theme is with the help of the website whatwpthemeisthat. With the help of this tool, you will be able to find the theme of a WordPress website in no time. All you need to do is search for the website and it will give you all the details of the theme including the author, author homepage and the version of the WordPress theme. What makes this tool even special is that it also detects the WordPress plugins that the Website is using. This feature comes handy especially when you want to know the plugins responsible for adding functionality to the website.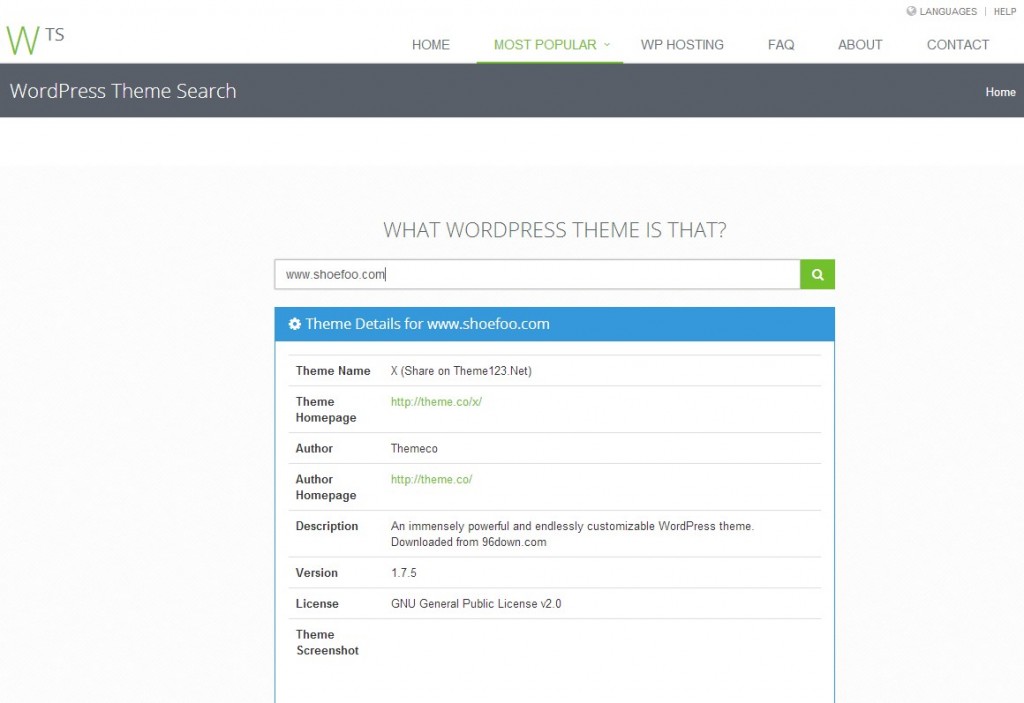 Mind you, there are site owners who use customized or proprietary themes and this tool will not be able to help you in such cases. Else, it's just aces!
If you know of any other way through which you can identify a WordPress theme, let us know in the comment section below.
Leave A Comment