5 WordPress Plugins to Enhance your Website
A lot of times when you look at your website or your blog, you will feel that the content looks a tad bit boring and you need to add a little flair to it. You might feel encouraged to tweak the theme a bit but the lack of CSS knowledge might let you down. That's when you look out for plugins that can help you achieve that.
It is really difficult to find good plugins out of the thousands available. But fear not because we have done all the searching and have brought it down to the 5 best WordPress plugins that will help you enhance your website.
1] Simple Pull Quote: This plugin will become your favorite if you like sharing a lot of quotes within your blog post. It allows you to easily insert pull quotes into your posts and in a stylish way. The end result makes the quotes stand out and really gives it a great look.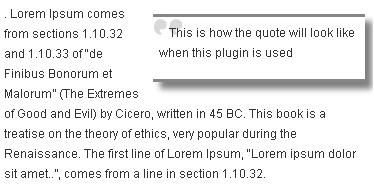 2] Wp Google Fonts: With an aim of making the web more beautiful, Google launched the Google fonts program making really cool fonts available for free to everyone. Though very easy to implement in your website a little coding knowledge can help. For the ones that do not have coding knowledge, the WP Google Fonts plugin will help you achieve the same results. Simply install and select the font that you need to use on your blog.
3] Text Hover: By using this plugin you can now add hover text to any regular text in your posts. This is a great tool especially when you need to provide quick explanations of names and terms mentioned in your posts.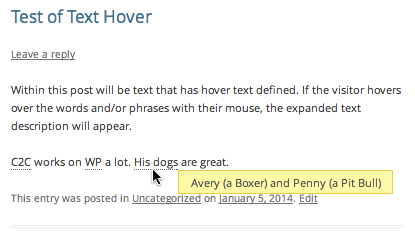 4] Smart layers by ADDTHIS: This plugin will give your website users an easy to use social sharing buttons. These social buttons will not disturb your design as it overlays your website. You can also recommend additional content from your website which floats at the bottom of your website to promote engagement. A must have tool if you are serious about engaging with your users and promoting your content through social media.
5] WordPress Canvas – Shortcodes: You can call shortcodes a kind of a life saver. They allow you to implement complex functions with just a simple addition to your post. We dug deep into the WordPress Plugin directory and found a gem even we could not get our eyes of. We are talking about the WordPress Canvas which is a cool Shortcodes plugin with the following features [you can thank us later :-)]
Accordion
Tabs
Toggle
Columns & Sections
Testimonials
Borders
Buttons
Full Width
Notifications
Google Maps
Social Icons
Progress Bars
Pricing
Images with Flags
Highlights
Countdown
RSVP
Custom HTML
Code Snippets
Isotope / Masonry Posts
You can check each of these short codes in action here.
These plugins are guaranteed to make a positive difference to your website. So what are you waiting for? Head out to the WordPress Plugin Directory and start using them right away.
Do drop in a comment if you have any questions around these plugins.
Leave A Comment