With the Launch of HalfOrange.in, we also Design Websites Now!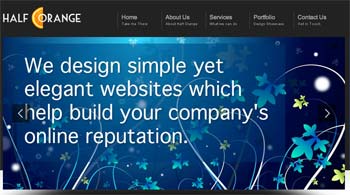 We are very happy to announce that we have just launched HalfOrange.in as our Web Design company.
We plan to undertake small project which are mostly static pages of 5-10 page websites and deliver high quality design at very nominal prices. Since we provide affordable hosting via SpeedHost.in we also thought of delivering affordable web site designing via HalfOrange.in. You can now get a great looking functional website for just Rs.5999 or US$140.
For more information, please visit HalfOrange.in
Leave A Comment