One of the causes of seeing the 500 internal error page on your web site could be wrong permissions of your web page. This happens when the page you are trying to load has a permission of 777 (editable by everyone), You must make sure that your files have a permission of 755.
It is very simple to change file / folder permissions from cPanel File Manager. Just follow the steps below.
1. Login to your cPanel
2. Click the File Manager link from the Files Tab.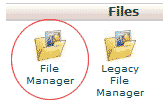 3. Once in th File Manager, go the the folder / directory and right click on the file to change its permissions.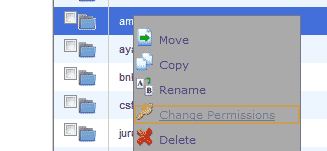 4. Now all you need to do is change the file permissions as shown below.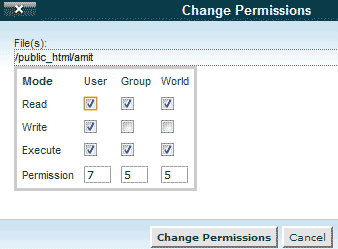 Related Article:
1. How to change File Permissions using FTP