Stand a chance to win a BlackBerry Curve 8520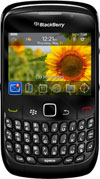 We will be giving away an BlackBerry Curve 8520 to a lucky client who buys hosting from us this month. All you need to do is buy a hosting plan and you will automatically be entered in the lucky draw.
Check out the key features of the BB Curve 8520 below:
– BlackBerry 6.0 OS
– 2.4-inch LCD Screen
– 2 MP Primary Camera
– 512 MHz Processor
– Touch Sensitive Optical Trackpad
– Wi-Fi Enabled
– Expandable Storage Capacity Of 32 GB
As with any context, there are terms and conditions… please be sure to read them.
1. The contest is for all clients who buy hosting between 1.10.2011 – 31.10.2011
2. Buying only domain name will not qualify you for this contest.
3. This contest is only valid for clients who buy any shared hosting plan or reseller hosting plan on yearly payment terms.
4. The draw will be on 10.11.2011 at our office in New Delhi and client need to have active status on their hosting to qualify.
5. The winner will be notified by email / phone call.
6. We will not pay for enabling BB services on your phone.
Leave A Comment