WordPress Installation Using Softaculous – 4 Step Process
We know we haven't given our blog much love recently. Apologies for that! But let's begin this with a promise that we promise to keep. We will now be interacting more often and we are particularly looking forward to hearing from you guys much more often.
Speedhost.in provides all its customers with a free installation of WordPress and all other Softaculous scripts along with our hosting plans. But we realize that we have customers, who still want to know the steps involved in the installation. So here is the step-by-step installation guide. It's no rocket science!
Step 1:
Go to your cPanel login page (ask your hosting provider to give you the login details) . While you login to your cPanel account, you see a lot of icons under subheads like Domains, Databases, Preferences, etc. Click on the subhead Software/Services. The section expands and you can see a number of Software icons namely CGI Center, Perl Modules, PHP Configuration, etc. Click on Softaculous.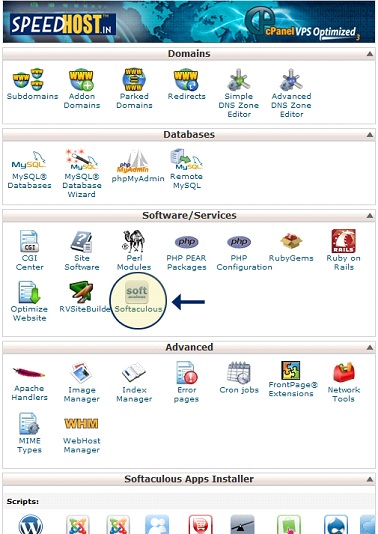 Step 2:
When you click on the Softaculous icon, "Softaculous Apps Installer" expands. Click on WordPress icon. If you don't see WordPress icon under the scripts, click on the category Blogs and select WordPress. Once the WordPress page opens, click Install.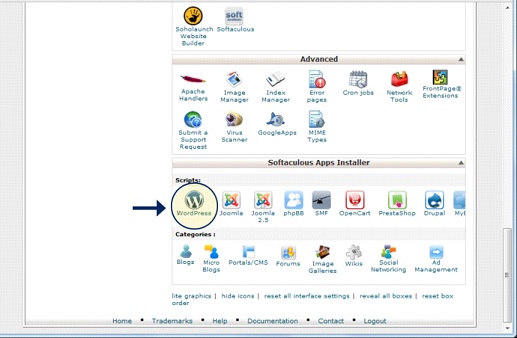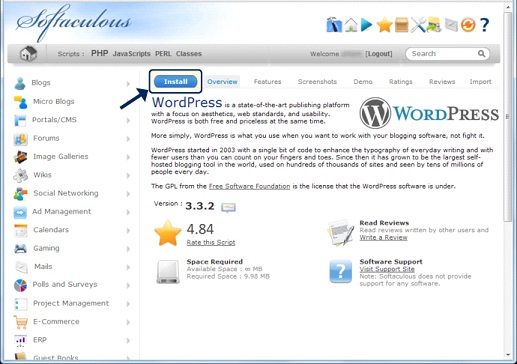 Step 3:
Once you click on install, Software Setup page appears. Time to fill important details
Choose Protocol : If your site has SSL, then please choose the HTTPS protocol.
Choose Domain : Choose the domain name from the drop-down list.
In Directory : The directory is relative to your domain and should not exist. e.g. To install at http://mydomain/dir/ just type dir. To install only in http://mydomain/ leave this empty.
Database Name : Type the name of the database to be created for the installation. Standard database name will already be give. Either keep it the same, or change it to something that is easy for you to remember.
Table Prefix : Keep it to what it is given. For e.g., wp_
Site Name : Use the name of your blog or website. For e.g., My Blog.
Site description: Use the words that describe your website. For here, My WordPress Blog.
Admin Username: The default username is "admin". Keep it the same, or change it to something you can easily remember.
Admin Password: The default password is "pass". Type the admin password. For security reasons, make sure that the password you use is complex and not easily guessable. You can also use the 'key' on the right to generate secure password for you.
Admin E-mail:Type in your Admin E-mail here.
Hit Install.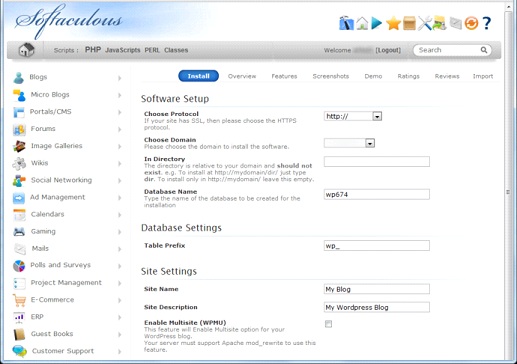 Step 4:
As you hit 'install', you will be greeted with the default WordPress page. Click on the administrative URL and login to your WordPress using your Admin username and password.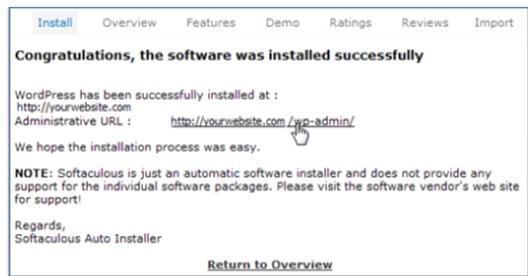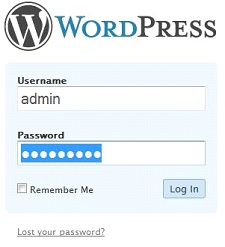 We think WordPress is awesome! It's easy to install, fun and feature-rich. If you have any more queries or issues while installing WordPress, please let us know! Remember, we're available at your service with 24/7 dedicated E-mail support, Live Chat and telephonic support.
Leave A Comment