Redirecting your website to https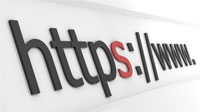 If you have bought a SSL certificate and have installed it on your hosting but are still getting http when you type in your website, this is because you need to redirect your website or the folder where the SSL is install to https before you are able to see the Lock sign. Redirecting to https is very simple and can be done from .htaccess with a few lines.
Please see below, make sure you replace example.com with your website name.

RewriteEngine On 
RewriteCond %{SERVER_PORT} 80 
RewriteRule ^(.*)$ https://www.example.com/$1 [R,L]

Leave A Comment