How to change File Permissions using Core FTP
There are times when you would like to change the file or directory permissions for your files or folders. The reason could be security or that some software's require certain file to be editable.
This can be very simple to achieve using a FTP (File Transfer Protocol) program. For this article I will be including screen shots from Core FTP which is what I use.
1. Open Core FTP
2. Connect to your website.
3. Once connected, go to the file or folder you wish you change permissions of.
4. Right click on the file or folder and click Properties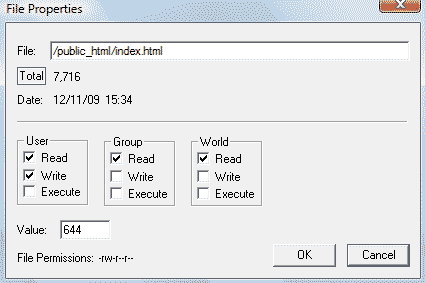 Now from this tab you can change the User, Group and World's Read… Write and Execute permissions. Just click ok after you are done.
Leave A Comment