How to check your POP3 emails using Gmail
There are times when you would want to access your website email via Gmail. There are 2 ways to go about this.
1. Simply forward your emails to your gmail, hotmail, yahoo etc.
2. Let Gmail access your POP3 email so that you can send email via Gmail and your customers see it has sent by your company email id and not your personal Gmail address.
If you are looking for the 2nd option, please follow the procedure below
1. Login to your Gmail account.
2. Click on Settings.
3. Click on Accounts and Import.
4. Click on Add POP3 email account.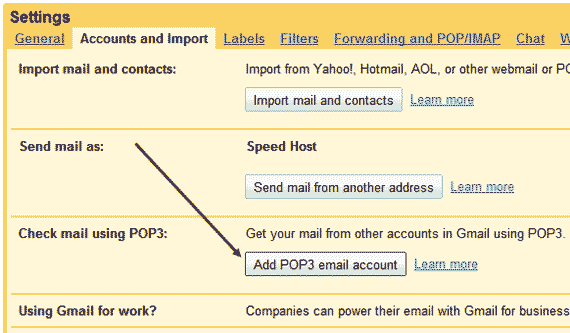 5. Enter your email address and click Next Step.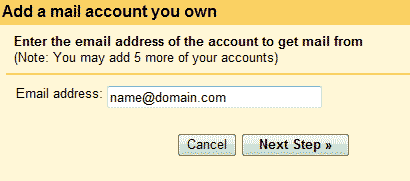 6. Enter email details.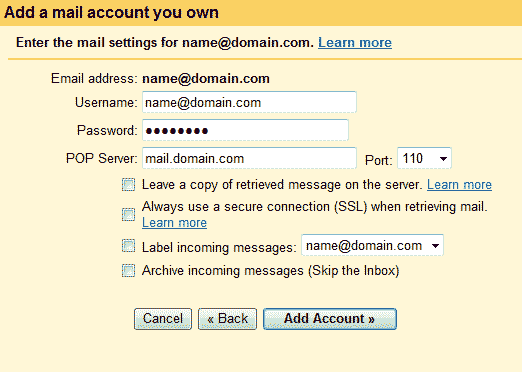 Note:
1. Your username will be you FULL email address.
2. Your POP3 server address will be mail.yourdomain.com. Replace yourdomain with your actual domain name.
3. Port should be 110 and should not be changed.
4. If you want to leave copy of the email on the server, make sure you check mark the box.
5. Do NOT check mark SSL box.
Press Add Account and your should be able to download your email to gmail.
Leave A Comment