Happy Republic Day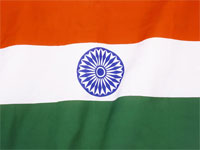 We would like to wish everyone a very Happy Republic Day!
Wikipedia: In India, Republic Day commemorates the date on which the Constitution of India came into force replacing the Government of India Act 1935 as the governing document of India on 26 January 1950. The 26th of January was chosen to honour the memory of the declaration of independence of 1930. It is one of the three national holidays in India. While the main parade takes place in the national capital New Delhi at the Rajpath before the president, the anniversary is also celebrated with varying degrees of formality in state capitals and other centres.
Note: Our office and phone support will remain closed on the 26.01.2012. However we have Chat and Email support open today as well.
Leave A Comment