How can i Transfer my Domain Name to SpeedHost.in
It's very simple to transfer your domain to SpeedHost.in and in the process we will give you free extension on your domain name as well.
Click this link to transfer your domain name: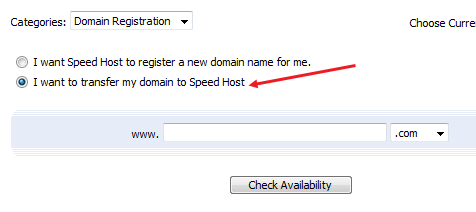 Note:
1. You need to be the administrator of your domain name and should have access to your domain's control panel
2. You should know the Transfer Secret Code for, if not then you should ask it from your current registrar.
3. Make sure your domain is unlocked after your initiate the transfer.
4. It might take 5-7 days for the transfer to be completed.
Leave A Comment